Important: This article is especially for parents, teachers and educators. 
Mahatma Gandhi is not only our father of the nation but also our teacher. He taught us many things about life and the importance of discipline. As a leader and a fighter against injustice, he was a great inspiration. He committed his life to peaceful disobedience campaigns and faced the consequences with courage. There's a lot to learn, especially for our children.
Being a CBSE School In Bhagalpur, GD Goenka has always been influenced by the teachings and life of Mahatma Gandhi. We are well aware of the situation that even 70 years after the demise of Gandhi Ji, his teachings remain an inspiration to world leaders and to the general public alike. Despite the uphill struggle, he taught us to keep searching for some glimmer of hope. So we need to teach our students the qualities that will help them to cope with the competitive world without being frustrated and aggressive. For teaching suck skills, no one would be better than Mahatama Gandhi. 
Among the many valuable life lessons that kids can learn from Mahatma Gandhi are being positive and forgiving. We present 10 of the most important:
Live life to the fullest.
Not the speed at which you live but the quality of life matters.
It is imperative to set an example for our children, especially in this age of technology, where everything is moving at a fast pace. Ensure your child spends some time outside free playing and immersing himself in interesting activities. Don't let your child spend their childhood in front of the digital screen. Take some time to let your kids spend some time in nature, whether it's a small garden area near your house or a big park. 
Always speak the truth.
The truth continues to be the truth even when there is no one to support you.
The truth is that sometimes children lie out of fear that they will not get in trouble by telling an omitted or little white lie. No matter the consequences, teach your child to speak and stand for what they believe. They may save themselves some trouble immediately by telling a little lie, but the price they will have to pay later may be too high. Being a parent, and educator, encourage your children for their courage of speaking the truth. Don't raise your voice when they speak the truth after making a mistake; this might scare them and discourage them from telling the truth the second time. 
Let the change begin with you
To effect change in the world, you must first be the change.
Actions speak clearly more than words. Most of us complain about the rules and regulations that we have to adhere to. Nonetheless, before we modify the system, it is important to examine ourselves and correct our mistakes. Consider which small changes your child could make to make something better, and encourage them to do so. If you want your child to learn the routine or discipline, first you try to follow the same thing. Your kids learn faster if you do the same thing. If your child sees you doing the gardening and if you will ask for little help every time, they will happily assist you. This way, you can inculcate good habits right from childhood. 
Believe in love
World peace will be achieved when love triumphs over power.
During childhood, your child will meet people from many different backgrounds – including ethnicity, language, and religion. Encourage them to love and respect every person, regardless of their background. If you are going to teach them this lesson, make sure you don't let your prejudices affect their reactions. Be an example to your child, and they'll learn from you.
Think before you act
Today's actions determine the future.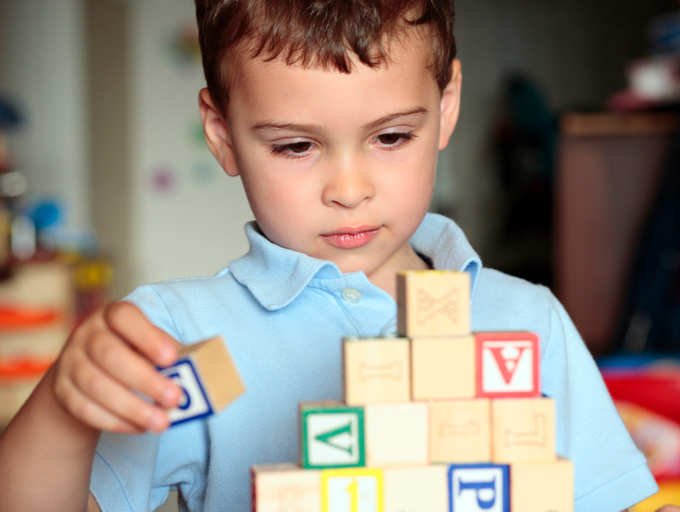 Gandhi's statement teaches us that our actions in the present determine our future, so we must be responsible for our actions. Every decision we make matters. Your child should know that all actions have consequences, and he should always think about what he is going to do before deciding to do it. Thinking before acting upon something can make them great human beings.
Be positive
Thoughts are what make up a person. What a person thinks becomes who they are.
In order to achieve your goals, you need a positive outlook on life. Be sure to tell your child that, in life, he will face many difficulties and go through a few difficult times. It was possible to approach the situation optimistically and look for the silver lining. Gandhi faced many difficult situations throughout his life but handled them all determinedly and remained steadfast in achieving his goal – to gain India's independence. Often share the stories of Mahatama Gandhi with your children so that they can inbuild a positive attitude at the school level itself. 
Live to learn
You should live as if tomorrow was your last day. Educate yourself as if your life were all that existed.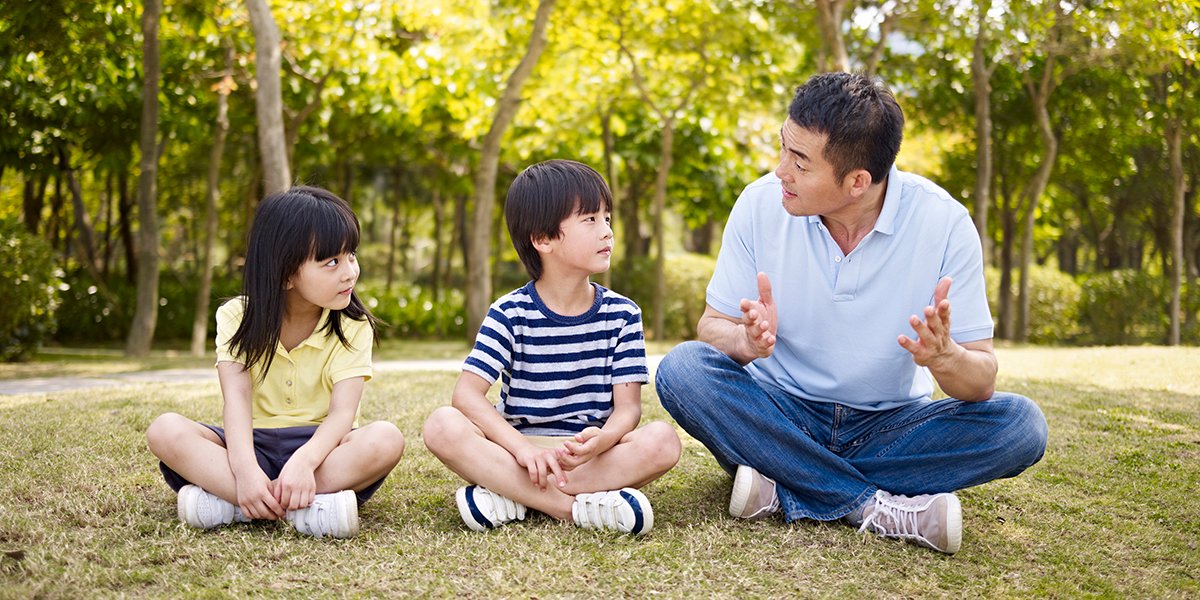 Gandhi inspires us to remember to enjoy living and learning every moment of our lives. Your child needs to be open to learning inside and outside the classroom at all times. As parents, you can make sure they take advantage of all opportunities to learn new skills. If they share new things with you, take an interest in their talks and encourage them to explain what they think about a particular thing. 
Learn to forgive
 An eye for an eye will only make the whole world blind.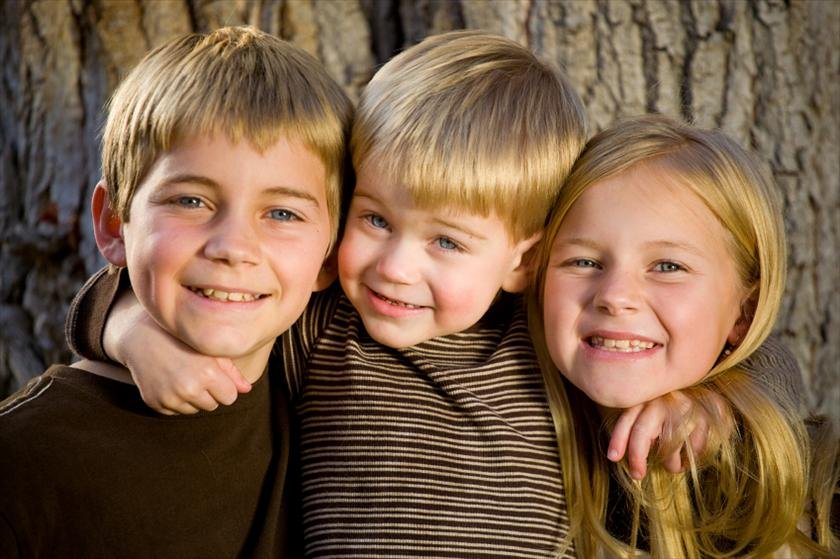 It's natural to want to retaliate after being wronged. Tell your child why it's so important to learn to forgive so that he realizes revenge or retaliation doesn't make things right. While Gandhi was subjected to many hardships by the British, he opted for non-violent resistance instead of taking up arms and winning. This habit of letting go and forgiving the person will make your child mental strong and peaceful. They will be calmer and focus their energy on the right things in life. 
Be true to yourself
When said from the heart, 'No' is better than saying 'Yes' simply to please someone or to avoid trouble.
No matter what the consequences are, it's important to be true to yourself, like Gandhi did. Encourage your child to stand up for what she believes in, no matter what the consequences may be. If your child stands up for something they believe in and is right, they need not fear the results of their actions. Ask them to explain their actions; if you can understand their point of view, don't get angry with them; rather, show them a different perspective of seeing the same situation without hurting anyone. 
Care for Mother Earth
The Earth can provide everything a man needs, but not everything he wants.
Mother Earth and Mahatma Gandhi are legendary for their power to heal. According to him, every individual should act responsibly toward the environment in order to protect and preserve it. Educate your child about this valuable lesson so that he grows up to be someone who believes in looking after Mother Earth and encourages others to do the same. If possible, often take your child to the farming land and let them see how much hard work farmers do to grow the food we eat. Ask your child to grow a fruit or vegetable at home and teach them how much patience and care it requires. 
People across the globe love and respect Mahatma Gandhi. Gandhi struggled tirelessly for freedom from British rule, but the teachings he left for others, including children, have inspired generations. This is a request from GD Goenka, Bhagalpur team, to teach your children valuable life lessons about peace, non-violence, honesty, and more. Join our hands to be the part of a movement that we are thinking to bring while preparing our students to be Global Citizens and life leaders.